I've been to the hairdresser today for the first time this year (the first appointment I could get! I'm so relieved!) and it's made me wonder.... am I the only one here who has five colours in her hair? If not, please tell me about yours!
I'm 56 years old (I know, it shocks me too), and until a few years ago I'd never paid much attention to my hair - for most of my life I've just basically gone to get it cut when the fringe was annoying me too much, but never done anything with it other than wash it (or occasionally had it in a French plait when I got it cut, but only because the hairdresser did that for no extra cost - I can't do it myself). In 2017, though, I was feeling whimsical, and asked the hairdresser (I usually have the same one) to do something other than just trim it - I left it up to her exactly what. After a moment's thought, she took a few extra inches off the length and layered it a bit - she said there wasn't much point in doing anything too complicated because we both knew I wouldn't do anything to maintain it! Anyway, I really liked the new length, and lots of people told me they liked it too.
One friend (Rachel), while admiring it, said that the next level should be to get a wacky colour. I hadn't really given that any thought (and had never had it coloured before, other than spray-on colours for fancy dress) but had been getting a bit fed up with the increasing amount of grey. I said to Rachel that the only problem was that if I ever did get it coloured then obviously one colour would never be enough - there would have to be five of them.
Almost everyone I know (apart from fellow singers in my band) looked at me blankly when I said that, but obviously I don't need to explain here! But I do need to tell you that since 2004 "Five Colours in her Hair" has been been my alarm tone, and my ringtone, and my text tone (and I've also performed it live at least a dozen times), so I've heard it at least once a day for the past 17 years and I still love it, which is why the only hair colour option I'd ever consider would be 5 colours. (Yes, I know I'm old, and I don't care!)
Anyway, at the time of the aforementioned conversation, Rachel (who is one of my fellow singers and was well aware of the song) just laughed, and so did I, and I didn't think about it again. ... Until I was next at the hairdresser's a few weeks later, and I mentioned this ridiculous idea, and to my surprise she didn't think it was ridiculous at all, and in fact got quite excited, especially when I told her that all I'd be bothered about would be that there'd be five colours - not what they actually were or how they'd be arranged! So she got the colour samples out and we looked through them, and she suggested which ones would work and I thought they sounded great, so we booked it.
I had it done for the first time on 24th February 2018, and I was (and am) DELIGHTED with the result. The main colour is darkish brown (which is my natural colour, but now the grey bits are gone, thank goodness), but now I also have lots of strands of red, copper, purple, and light brown. She did it very cleverly and subtly the first time - the extra colours were mainly underneath the top layer, so that at first glance it didn't look dramatically different, until the light caught it and everyone went "woah!" Her reasoning was that as I'd never had my hair coloured before, I might hate it, but she could make the colours more prominent the next time if I did like it. And I did, so now it's much brighter! It still makes me smile every time I see it in the mirror, so I recommend it to all of you.
(The only trouble is that it never looks quite as bright in photos as it does in real life, but these should give you an idea.)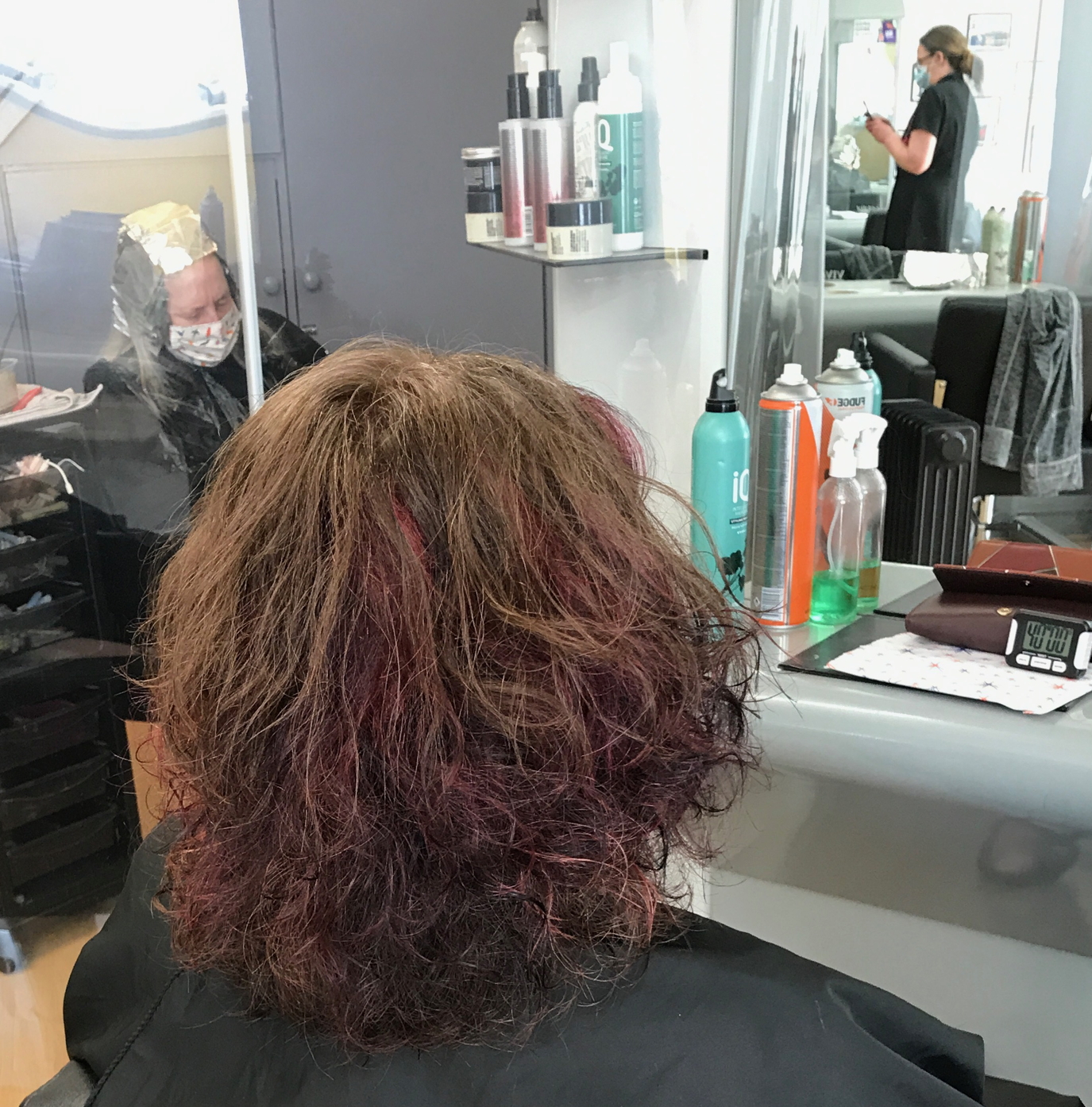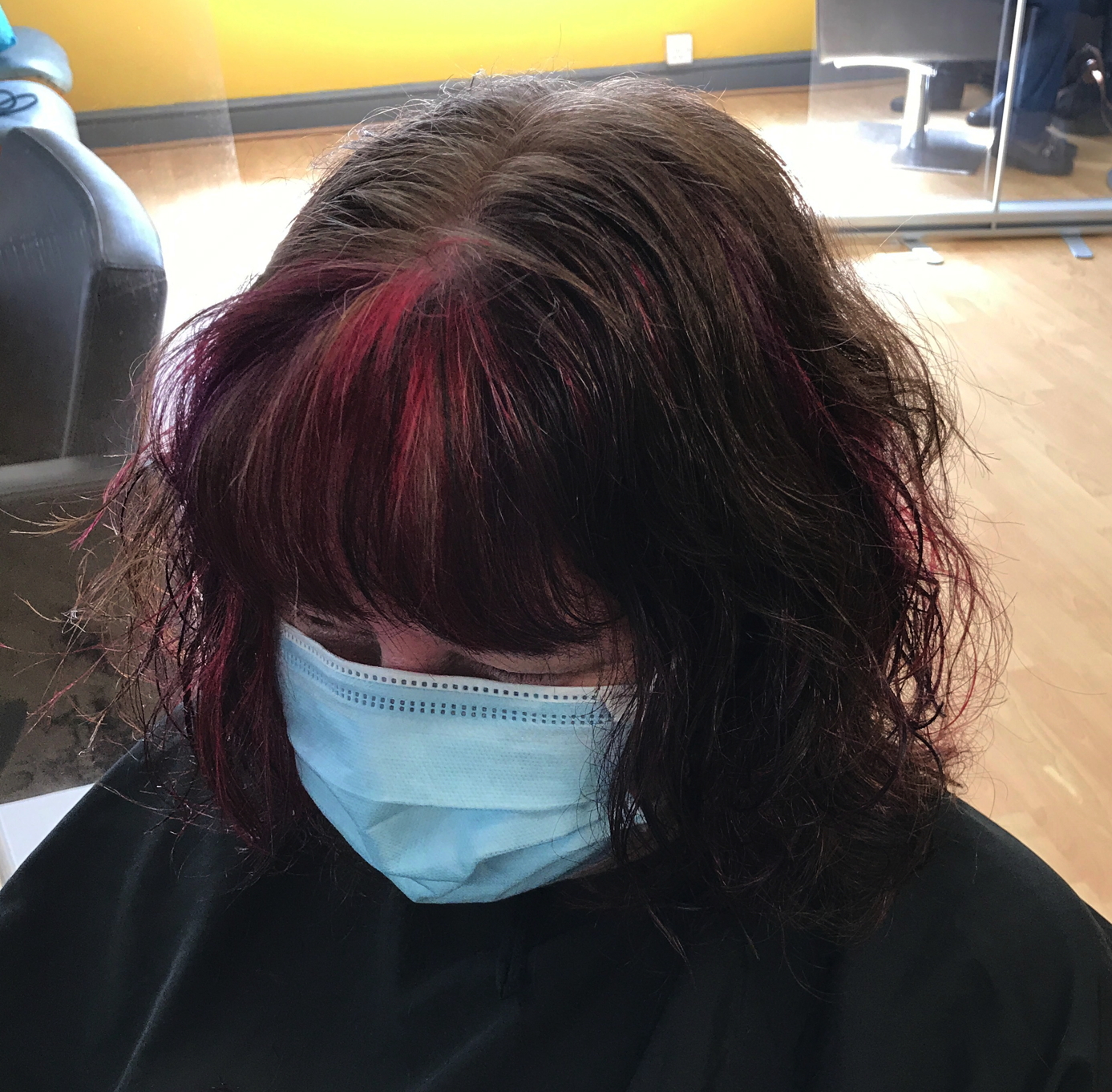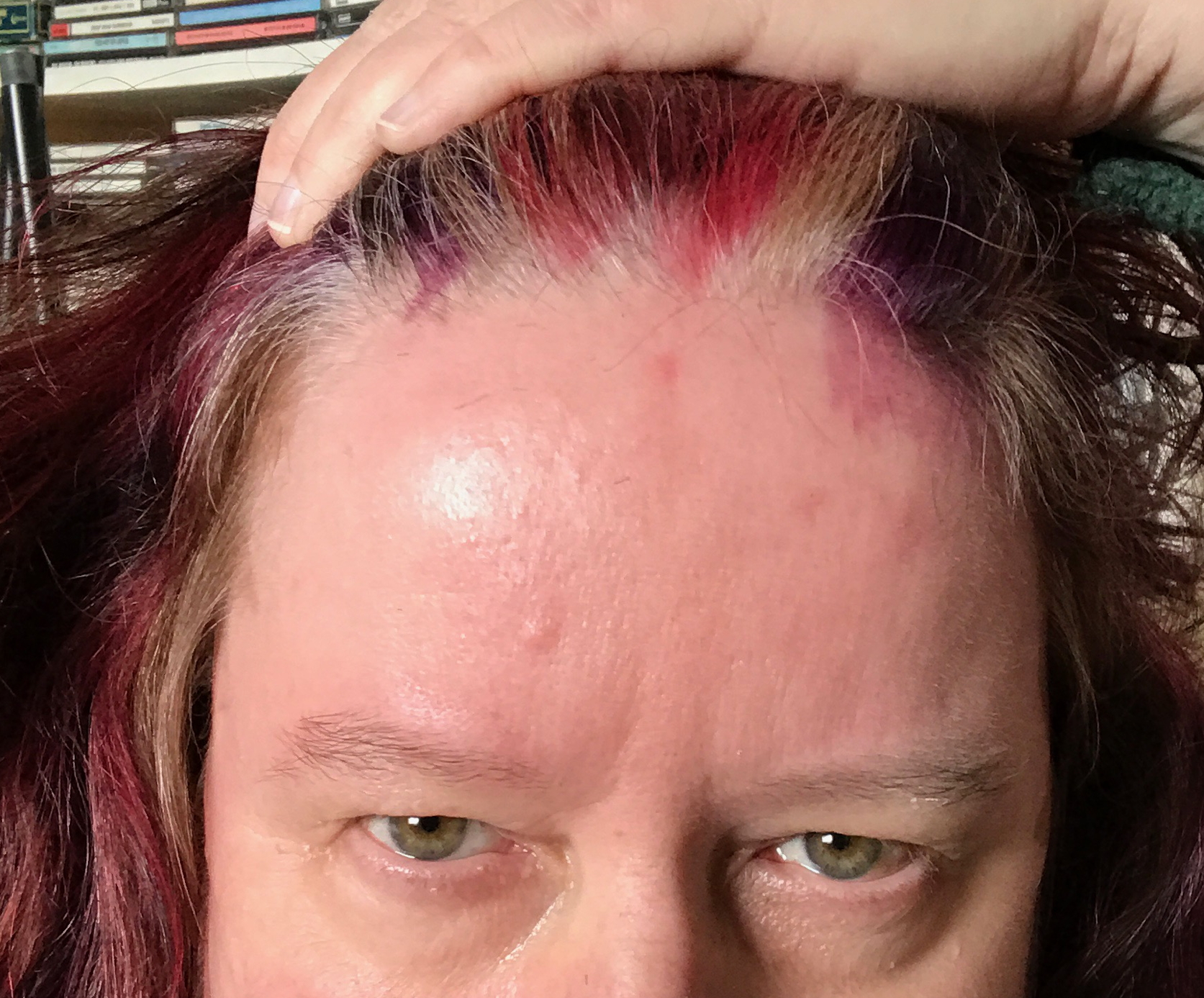 If you have a 5 Colours story, I'd love to hear it!